---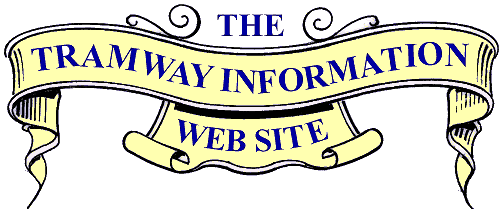 TRAMWAYS & MODEL TRAMS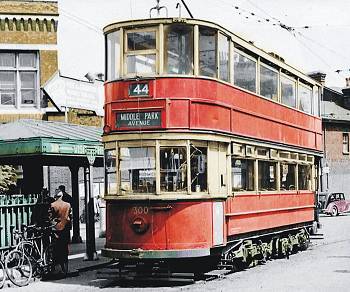 | | | | |
| --- | --- | --- | --- |
| Search | | | |

Take A Ticket to Ride - The Quick Index

---

Tramway Information Features
Postcard Of The Month

Tramway historians and modellers alike, frequently refer to early Picture Postcards as a source of reference. Each month we will bring you an example of the finest cards from the Victorian/Edwardian postcard collecting era. Every card is accompanied by a brief history of the tramway system, and there is a full Index of previous cards.



Tramway Modelling On-line Reference

Here can be found details of scales, gauges, books, model material & kit suppliers, together with articles on model tram construction.



Model Tram Kit Sales

From here you can purchase Pete Watson card kits in PDF form and Majestic Trams white metal kits.



Tramway Live Cams

Want to view some trams in action without leaving your armchair? Well take a look at our selection of live cameras on the web, where you might get the chance to see a passing tramcar, and maybe even capture a snapshot. New cameras are frequently being added.



British Tramway Systems

Need information on a British tramway system? Here can be found a full list of tramways of the British Isles, their opening and closing dates, and their track gauges.



French Tramway Systems

A similar list of French tramways, their opening and closing dates, and their track gauges.



Model Tramway Display

John Prentice's Model Tramway Display has been seen at many famous venues such as Olympia - London, Alexandra Palace - London, The National Exhibition Centre - Birmingham, Fairfield Halls - Croydon, and the London Transport Museum, as well as numerous local model exhibitions and of course the Festival of Model Tramways. Here is a chance to see what is on show.

Beginners' Guide To Large Scale Tramcar Modelling

Ever thought about building a model tram in one of the larger scales? These pages will give you a good idea of how to get a start. Although aimed at the popular large scale of 3/4 inch to 1 foot (or one sixteenth of full size), the techniques described can equally be applied to other large scales.



British Tramways Running Today

There are a number of places in the British Isles where trams can be seen running. These are both old and new trams, and are used for normal public service and in tourist or heritage environments. The following pages show examples of what is available for the visitor, links to maps of their locations, and in some cases links to their official web sites.






World Tramways

A selection of colour photographs of trams (and a few trolleybuses), both old and new, from around the world. In some cases links to the official system web sites are provided. Make a revisit, as views are frequently being changed and new ones added to this section.



Historic Tramways

Here is a selection of historical photographs showing the first generation of British tramways. There is also a range of the official London County Council Tramways photographs, the A.J.Wills London Photographic Database, views of decorated tramcars, tramway works cars, and an album of early picture postcards showing French tramways. There is a brief history of the early days in the development of street tramways, a description of two unusual horse trams, G.F.Train's exploits, the inventions of C.J. Van Depoele, the clockwork tram, the first British steam tram, the story of West Ham Tramways' 1912 trolleybus demonstration plus the definitive history of the Compressed Air Tram.



AI Tramway Art Gallery

In the Gallery are images of fictional trams created by AI (artificial intelligence). They are either in the style of known artists or drawn to specification by the Author. Just for a bit of fun, not to be taken too seriously.



London Trolleybuses

In the early days, the trolleybus was sometimes known as the trackless tram. The London trolleybuses replaced the trams in areas North of the Thames in the 1930s, and ran until 1962, tram services continuing South of the river until being replaced by diesel buses in 1952. Here is a selection of photographs from the camera of the late W.J.Haynes, showing examples of the London Trolleybus.


---

FESTIVAL OF MODEL

The Festival of Model Tramways, the national event for the model tram enthusiast, was held at a number of venues for 30 years.

Illustrated reviews of most of the Festivals are included in this section.



facebook.com/tramwayfestival
---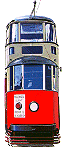 Tramway Links
Visit our Tramway Links page, for details of these and for links to other useful tramway sites.
---


Contact the Webmaster, John Prentice



---
Interested in Food? Then try the Fond-U-Like fondue website, also by John Prentice, and which includes the Zürich Fonduetram.


RSS feed to keep informed you informed of latest site updates.



Reload Home if you linked directly to this page


© Copyright John R. Prentice Software 1998-2023